| | | |
| --- | --- | --- |
| | Cressa R. Mariner | Last Updated: 03-Jun-2008 |
---
| Mariner Home | Annie | Steve | Triona | Cressa | marinersk@earthlink.net |
Cressa, Age 4, Thanksgiving in Grand Junction
A few priceless shots from our trip to Grand Junction to the family farm for Thanksgiving. Trying to dress Cressa up warmly for a trip into town with her Aunt Melode, we discovered we'd not bothered to pack a coat for her. So Melode pulled out a fleece vest and put it on her. By the time Cressa was bundled up, she kind of looked like a bag lady.
Melode later dug out a bag full of magician's scarves, and we had hours of fun tossing them and using them as costume pieces. Forget the $50 toys and $20 games -- just go buy a few $2 scarves and you can have some family entertainment that's wholesome and fun.
That's grandpa Kimmer in the third photo.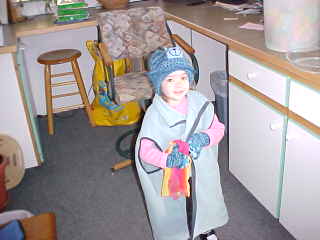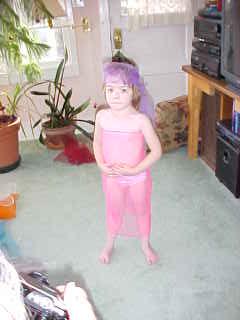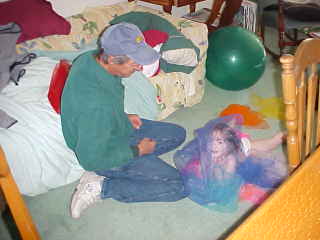 And, of course, no family album is complete without a shot of your kid running at the camera, or, in our case, trying to see your eye in the viewfinder by looking into the camera whilst you're trying to snap a pic: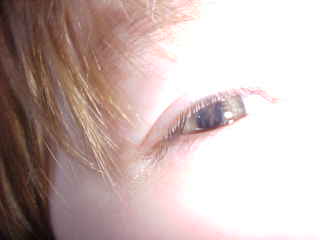 Problems? Write us at skmpu@bhmk.com
| Mariner Home | Annie | Steve | Triona | Cressa | marinersk@earthlink.net |
© 1997-2008, Steven K. Mariner